Make your event smile
We are WOP: the number-one agency for live communication. And we've been leading the pack for long enough not to have to be too modest anymore, operating in the top of the Dutch premier league for years now. We've seen competitors come and go, but one thing WOP and our fellow frontrunners have in common is that we're all proud – even passionate – about the fact that we come up with, design, organise and produce everything ourselves, both offline and online, for the biggest names around in both B2B and B2C. Naturally, we all also have an IDEA industry association badge displayed outside our front doors. Unlike our colleagues, however, WOP is the only Dutch agency to be both ISO 9001-certified (for our quality) and ISO 45001-certified (for your safety). Because whatever the event, ultimately it's all about people. And we know there's only a very small difference between a smile and a grimace.
Mixing business with pleasure
Better safe than sorry
Our events touch people. And where people are concerned, it's crucial to exercise due caution. This is something we're very serious about, working within tight frameworks – some self-imposed and some imposed by our ISO 9001 and OHSAS18001 certifications. When organising any event, WOP first conducts an impact analysis, carries out risk assessments and takes all the necessary control measures. And afterwards, we always evaluate the quality and safety aspects with clients. It may not sound very sexy (and it isn't), but while it may not be rock & roll, it is important. Sometimes, unfortunately, even a matter of life and death. And that's why we take it so seriously. We're not cowboys. We're not from the Wild West. We're from humble Etten-Leur. We've got the ISO 9001 certification for consistently meeting customer's requirements, improving quality and ensuring successful events. We've got the OHSAS 18001 certification to guarantee the safety of guests, suppliers and employees and to manage any organisational and practical risks. As event-planning veterans, WOP's golden rule is: do it safely, or don't do it at all!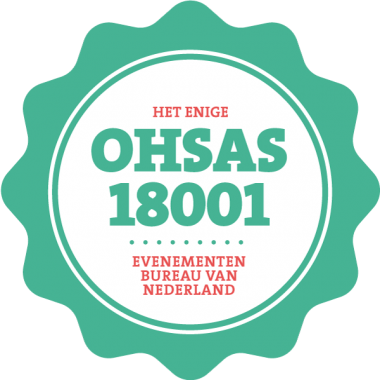 Contact
Organising live communication is a specialism in its own right. Clever minds even develop entire theories on the subject. WOP doesn't. WOP collects 'smiles' like trophies and puts them in a book. That's our inspiration. Want to be inspired by our Book of Smiles too? Ring us up at the following number (we're a lot more fun live than by email): +31 (0)85 48 48 000. We've been told you can even hear our smiles over the phone.
WOP
Triple O Campus
Reduitlaan 27, unit 0.1
4814 DC Breda